Absence in the workplace is a fact of life. We hire people, not robots, which means ill health is likely to occur, and employees will need days off to prevent the spread of disease and recover. The arrival of Covid-19 has meant absence rates have skyrocketed. Without a vaccine, the numbers are likely to continue rising until we can learn to adopt new and consistent ways of preventing the spread of disease.
Absenteeism has always been a significant issue for businesses. While it's a serious inconvenience to the day to day running of your business, it can also be very costly.
According to the Office of National Statistics
An estimated 141.4 million working days were lost because of sickness or injury in the UK in 2018, the equivalent to 4.4 days per worker.
Equating to £554 per employee (based on a recent report from the CIPD) it's a big problem for businesses to manage their operations and their expenditure.
Proactive practices
How are you going to manage staff absence as a result of illness, quarantine measures and protocol due to COVID-19 restrictions?
We don't know how long Covid-19 measures will be in place, but with reported figures rising our advice would be to develop a set of policies and procedures which can be implemented in the short-term yet have the flexibility to evolve for long-term practices.
Start by considering the following circumstances:
How will you manage without staff when they need to quarantine, shield or have been called by track and trace?
Deciding and implementing new policies on holidays and travel restrictions.
Managing employee expectations on absence pay and SSP.
Outline a comprehensive protocol for when an employee falls sick at work. Think about notification of other employees, deep cleaning procedures, and the possibility of the workplace closing.
Dealing with employees who may take advantage of the current absence and illness policies with recurring sick days.
Implementing a mental health management policy and offering guidance and support to employees.
Successful Changes for Positive Outcomes
Planning changes to working practices are usually introduced gradually over time. However, time is of the essence in this situation. The consultation, consideration, buy-in, planning and implementation will need quick execution to reduce risk, costs and confusion.
Be mindful of what is needed to support the business but also to maintain morale amongst your workforce. It's advisable to discuss your plans for change with your employees. Frontline workers will give you valuable insight into where the issues arise and how best to ensure any changes have a minimum impact on productivity and customer service.
Gaining Buy-in from Employees
Creating an initial buy-in from your employees will also help with the implementation and ongoing management of new working practices. Asking them to share their ideas for shared working practices, job roles which can be interchangeable and the restructure their working hours, locations and daily tasks can be hugely beneficial. It will enable the business to accommodate ongoing absence and the unexpected quarantine of crucial staff members without the business suffering.
Employer Obligations
By law, an employer has to accommodate the quarantine measures implemented by the government. If an employee is asked to stay at home, shield or shows signs of illness, then they will need to inform their employer immediately, get a test and remain at home for the duration if required.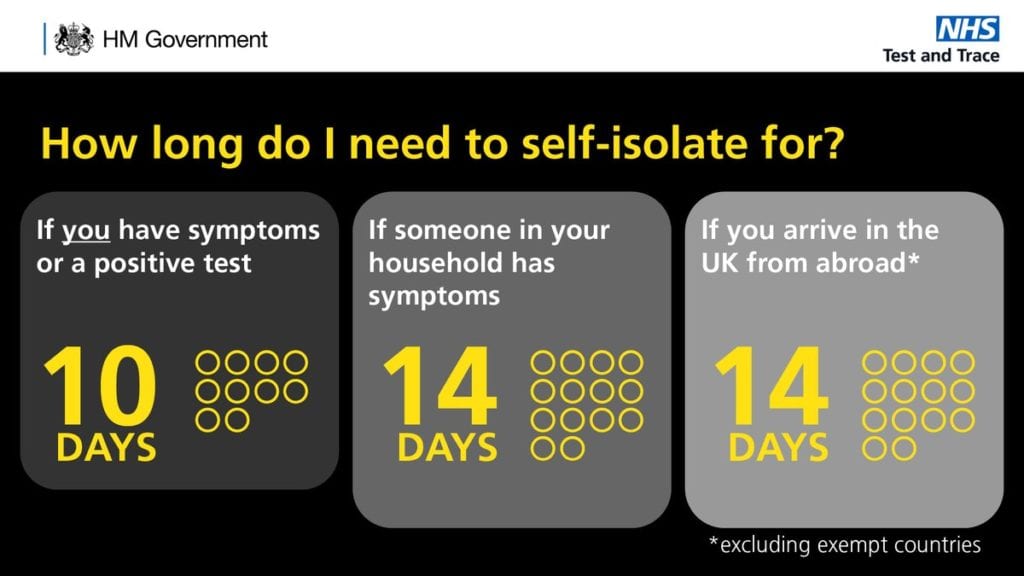 Please note: Only employees subject to a government order to quarantine or those advised by a health care provider will be eligible to receive emergency paid sick leave.
Morally, if you have an employee who is showing no signs of Covid-19 but has a long-term illness and would prefer to shield then this will need careful consideration for both parties.
For valued employees who have a genuine concern, you may both wish to consider the options of a leave of absence or taking unpaid leave.
With regards to costs, the government have implemented a system which offers financial support for employers who can claim back the Statutory Sick Pay already paid out to employees. You can claim this back from HMRC through the online service.
As the furlough scheme comes to an end on October 31st, it will undoubtedly give rise to more changes within the workplace. Redundancies are likely to increase, and employees asked to return to work may be reluctant.
Mitigating Risk and Reassuring Employees.
Detailed documents which outline the new ways of working, policy and protocol will be invaluable in answering employee concerns about the safety of the workplace and their roles and responsibilities.
Simply by removing any confusion and misunderstanding, employees will feel reassured that you are taking their concerns seriously, and their health and wellbeing has been considered in any changes.
Taking expert advice on the changes you can and should make is advisable. COVID-19 has created an HR minefield of legal and moral obligations for employers. Make sure you work within the new legal parameters of employee responsibilities and stay up to date with changes as they emerge.  For help and advice, please give us a call at SFB Consulting and chat with a member of our qualified team. Call 01279 874 676.