Experts in our field
Within SFB Consulting Limited, incorporating our associated company BBi Risk Solutions Ltd, we employ a team of highly skilled Human Resources and Health & Safety Consultants. Not only are our team highly qualified but we pride ourselves on our customer service, this is what keeps our customers coming back!
---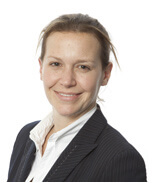 Michelle Brinklow is our Managing Director and head of the Human Resources (HR) consultancy team.  Michelle is a Chartered Member of the Chartered Institute of Personnel and Development with 16 years consultancy experience. 

Michelle also holds business management qualifications and is a HR generalist dealing with all aspects of HR including, discipline, grievance, TUPE matters, redundancy, HR management and training.  Michelle's background encompasses a variety of industries including, transport, rescue and recovery, parking enforcement, engineering, care homes, schools and construction to name but a few. 
---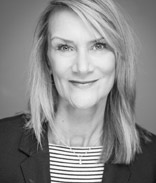 Maria Teer has a wealth of experience within Sales, Business Development and Account Management which spans over 30 years. She has been with SFB Consulting for the past 8.
Her career focal point has been on customer experience, and her Sales roles have all depended upon her ability to deliver excellent client experiences alongside consultative selling.
Maria's background ranges from working within the Newspaper industry, Capital Equipment to Recruitment and the Oil sector. Her greatest strength is relationship building and communication, an attribute that has allowed her to be successful and develop some fantastic business opportunities, partnerships, and rapport with clients and colleagues.
---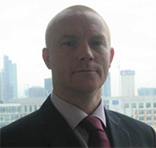 Tony Daly

Tony heads up the BBi Risk Solutions team, our Health & Safety partners. Tony is a seasoned health & safety professional who strives to make health & safety easy to understand and manage. He believes that the key to effective management of health & safety is only achieved through a deep understanding of the day to day challenges faced by a business, enabling the development of pragmatic and practical solutions that add value and simplify Health & Safety legislation.
Tony has extensive experience of working in complex environments, both operationally and in support services, at all levels and across multiple sectors, which enables him to quickly understand and adapt to the ethos of each business he supports.
The BBi Risk Solutions team are all NEBOSH qualified, hold memberships of relevant industry bodies such as IOSH, and have extensive experience working within and supporting organisations of all sizes within the transport, logistics, retail, education, construction, housing, financial and manufacturing sectors.