An employee was unfairly dismissed only three weeks inter her new job after announcing she was pregnant….
A pregnant office worker whose dignity was "violated" as a result of a "hostile, humiliating and offensive" work environment has won tribunal claims for unfair dismissal and pregnancy discrimination.
The East London Employment Tribunal ruled that Eilise Walker was subjected to unfavourable treatment by her employer, Arco Environmental, and was made to feel "intimidated and degraded" because of the perceived inconvenience her pregnancy would cause the business.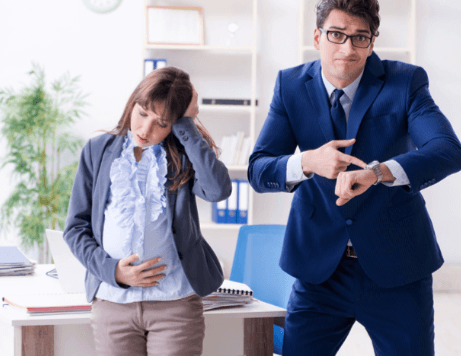 The tribunal heard the firm's managing director, Ron Heyfron, conceded he "probably did panic about the HR issues" he perceived the pregnancy would cause, and employment judge Bernice Elgot held the respondent was "in a situation where none of the senior managers had dealt with maternity arrangements before".
For any further advice or information please contact the team here at SFB Consulting. Our offices are based in Bishop's Stortford and London, but we offer our services and consultancy UK wide.
T:01279 874 676