It costs nothing for an Employee to take you to an Employment Tribunal, are you confident this won't happen to you?
Did you know the average cost for representation at Tribunal is £6,000 to £12,000, this can be doubled if a Discrimination case!
SFB specialise in HR/Employment Law, we focus on reducing your liability and financial risk.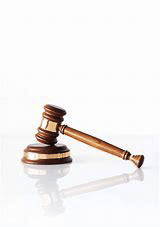 This workshop is ideal for individuals who manage or supervise staff or just want to further develop their knowledge in some of the most challenging areas.

The course will include:
• How to conduct thorough investigations
• Disciplinary and Grievances
• Segments on equal opportunities
• Interesting cases will be discussed throughout the day

The course is being held at:
Southmill Arts, Bishops Stortford, Hertfordshire, CM23 3JG
Just 10 minutes from the M11 Junction 8 Motorway Roundabout or direct line from Liverpool Street station.
Tuesday 8th February 2022

9am – 4pm – Free Parking, Lunch and Refreshments included
£150.00+vat per person

To book your place on the workshop email us here, or use the Quick Contact box to the right of the screen.

You may also call us on: 01279 874 676 / 07540 418152 or email mteer@sfb-consulting.com

Book early to avoid disappointment